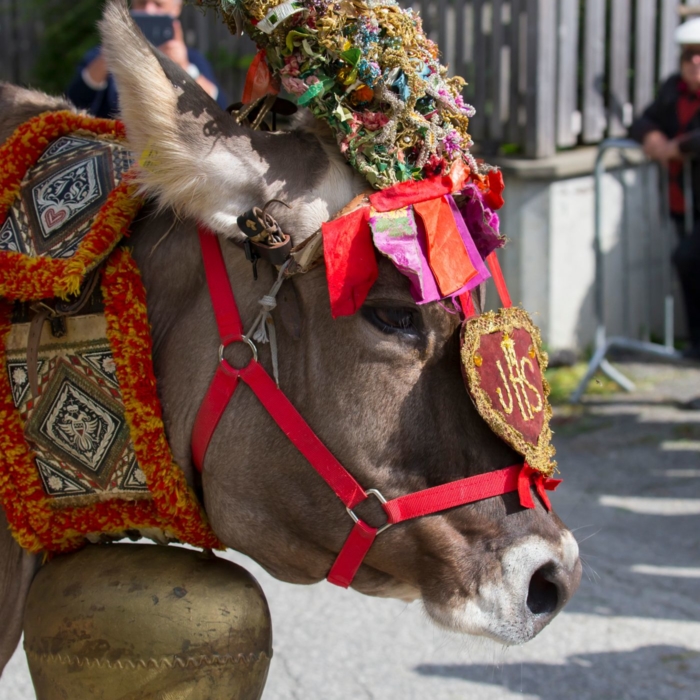 Saturday 26.06.2022

Sacred Heart concerts


With beautifully illuminated Houses and bonfires on many mountains, which you can see from the valley.

Wednesday 15.06 – Sunday 19.06.2022

Alta Pusteria InternationalChoirFesitval

Concerts in Val Casies Valley-Monguelfo-Tesido. Many more concerts in Sesto, San Candido, Dobbiaco, Braies, Villabassa, Valdaora and Brunico.

July – August

Tuesday evenings: culinary delights
Monguelfo mini golf course
Culinary evening every Tuesday at 7 pm: enjoy South Tyrolean desserts as you play a round of mini golf.

July – August, Friday evenings

After-work feast

By the pavillon in Tesido. Entertaining evenings starting at around 7pm. Traditional music and southtyrolian delicacies await you.

10.07.2021

Dolomiti Superbike
Villabassa – Von Kurz Platz square

Friday 27/08/2021 & Saturday 28/08/2021

12th Monguelfo chocolate festival

A highlight with a lot of chocolate surprises! Taste, admire, try and learn. Music and celebrations. Artists as well as sculptors are going to prove their artistic skills and mould sculptures out of chocolate right along the main road of Monguelfo. The artists are going to work till late in the evening. The history and production of chocolate is explained at the various sales stalls.

29.08.2021
Val Casies Valley Hay Barn Festival
Ancient traditions and music, local delicacies and a special atmosphere: a festival not to be missed! In the festival hut "Ribisen" in Val Casies Valley/S. Martino. Entertaining program for children.
Saturday 11.09.2021
Südtirol Drei Zinnen Alpine Run
Sesto
As one of the classic mountain runs, the Alpine Run is the ultimate sporting event in the Sesto Dolomites.
Start: 11 am

Sunday 19/09/2021

Gsies mountain hut festival


At S. Martino/Val Casies Valley: The best way to experience a beautiful natural landscape is a hiking tour accompanied by friends. Therefore, since several years the end of the summer in the Val Casies Valley is celebrated with a funny festival that takes place between alpine huts and mountain pastures. Hikers, families and lovers of the rural cuisine come from all over the region in order to enjoy the spevial program, including pleasant hiking trails, live music and many culinary delicacies like grilled ribs with potato salad, traditional Pressknödel (cheese dumplings) with cabbage salad, soup with "Tirtlan", Tyrolian "Schlutzkrapfen" and traditional deep-fried sweets such as Buchteln and Strauben.

Saturday 25/09/2021 & Sunday 26/09/2021

'Keila Kirchtag' church festival and parade


In Colle with live music and local delicacies. On Saturday the "Kirschtamichl" (a man made of straw wearing a white shirt and a wine bottle in his hand) will be put up on a tree. Day and night, it has to be watched over in order not to be stolen by the neighboring village. At the end of the feast "Michl" will be auctioned. Different bands will play their traditional songs. On Sunday there is a parade of decorated cows and various local bands round off the event. Entertainment, music and local dishes.

Saturday 09/10/2021 & Sunday 10/10/2021

14. Tesido Oktoberfest


In Tesido, you'll find typical delicacies, original beer of the Oktoberfest of Munich, lots of music and a special music-entertainment program. Everyone is invited to come and have a terrific time in the town of Tesido. On both days typical delicacies will be served.

Saturday 09/10/2021 & Sunday 10/10/2021

'Obotola Kirchtag' church festival celebrating the return of the cows from the mountain pastures


"Kirchtag" is typical event in Alto Adige. Also, in Val Casies Valley/S. Maddalena. Every autumn there is this big celebration where a giant doll called "Kischta Michl" is put up on a tree trunk and then sold. With lots of music, typical delicacies and fun for the whole Family, this event is for everyone.