E-Bike Special & Wellness
17.05.2024 - 03.11.2024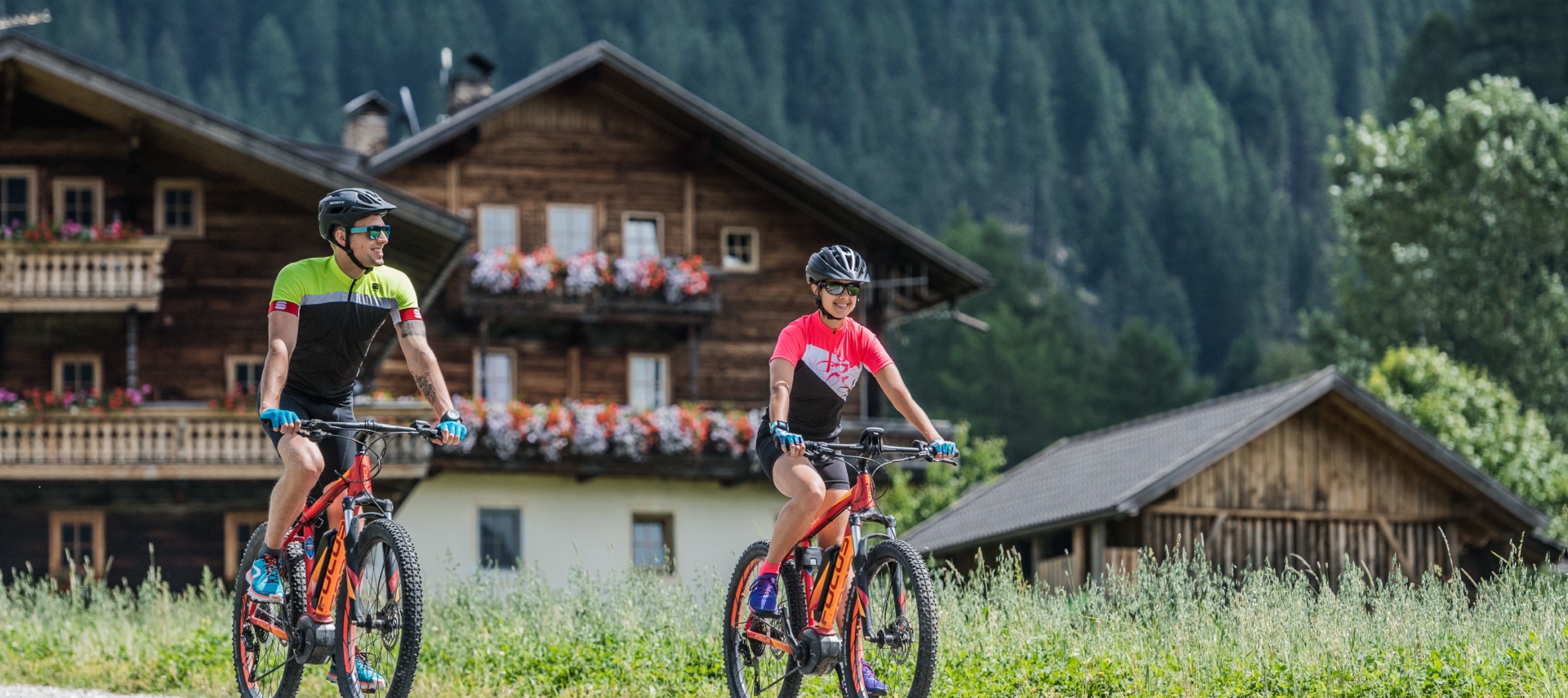 E-Bike Special & Wellness
17.05.2024 - 03.11.2024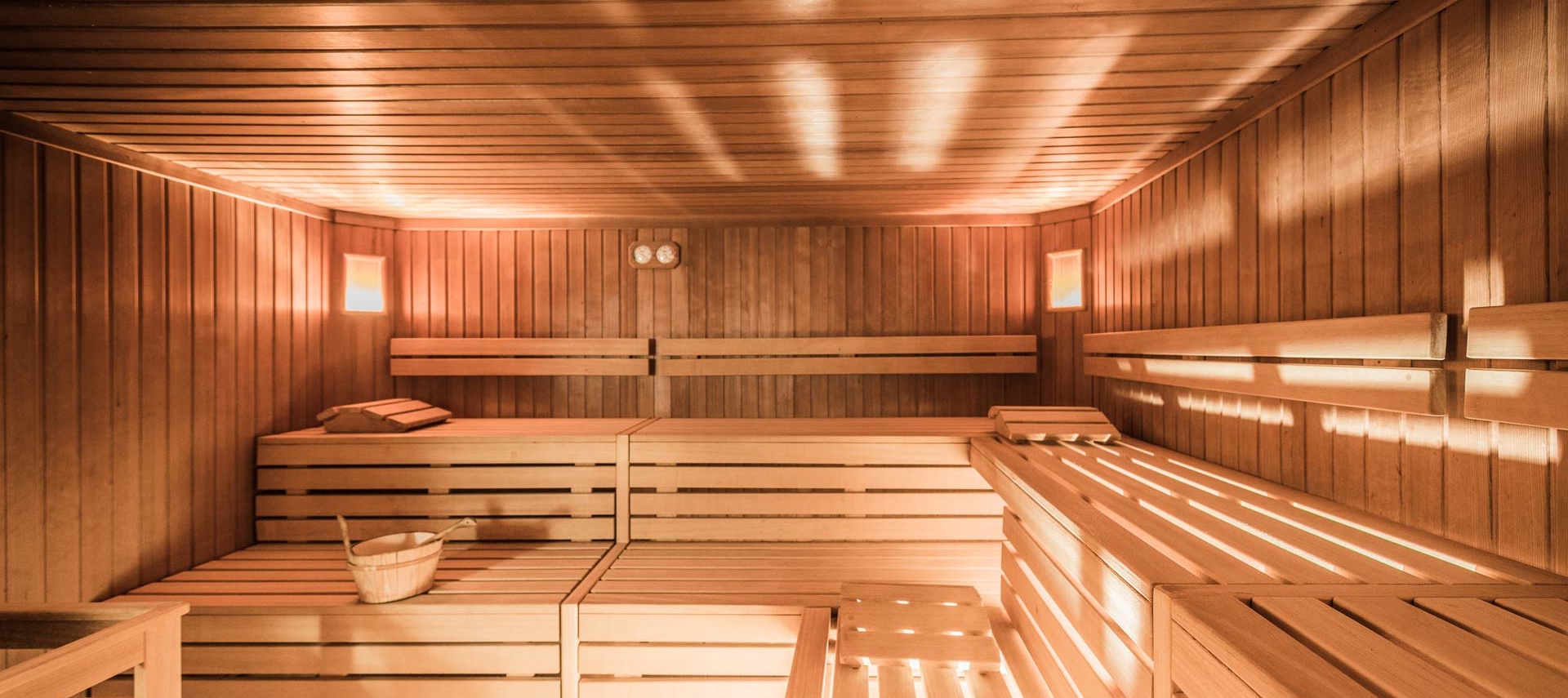 E-Bike Special & Wellness
17.05.2024 - 03.11.2024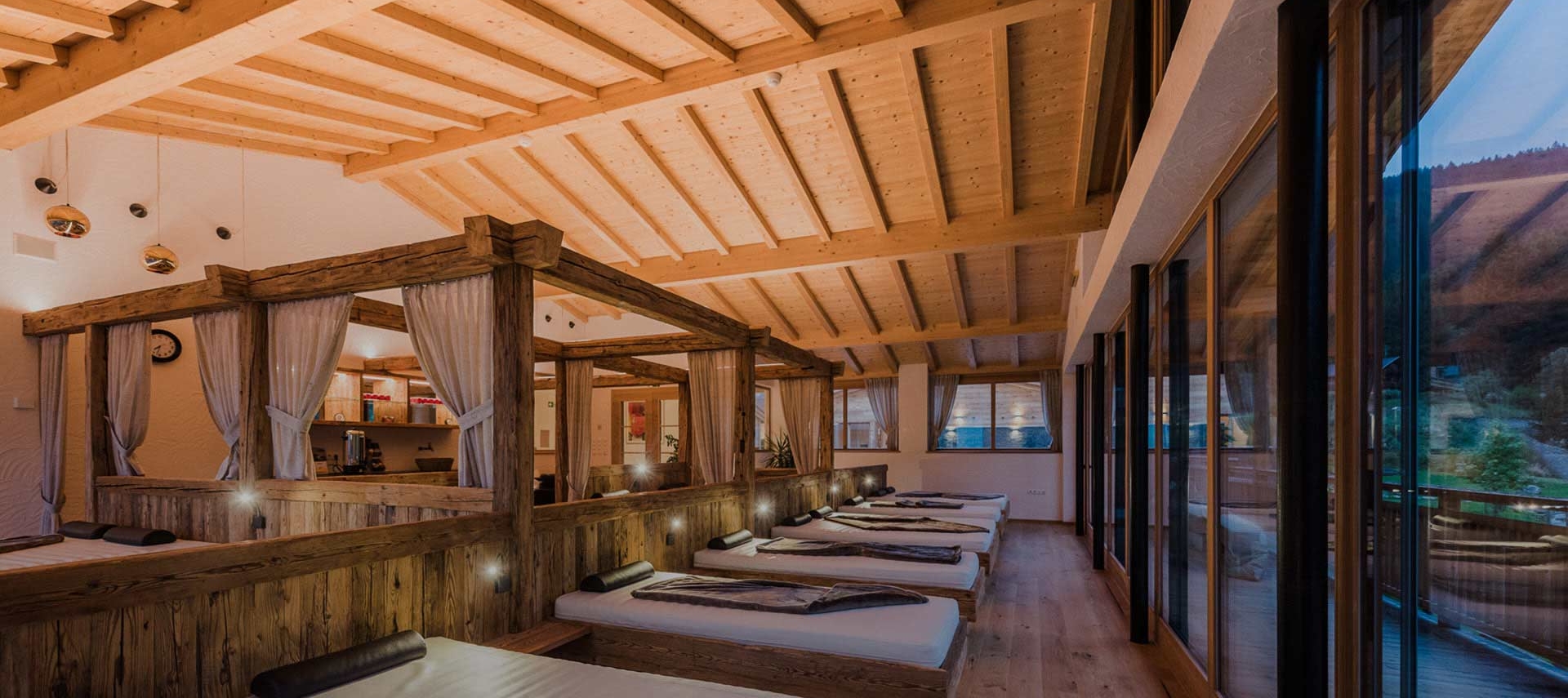 E-Bike Special & Wellness
17.05.2024 - 03.11.2024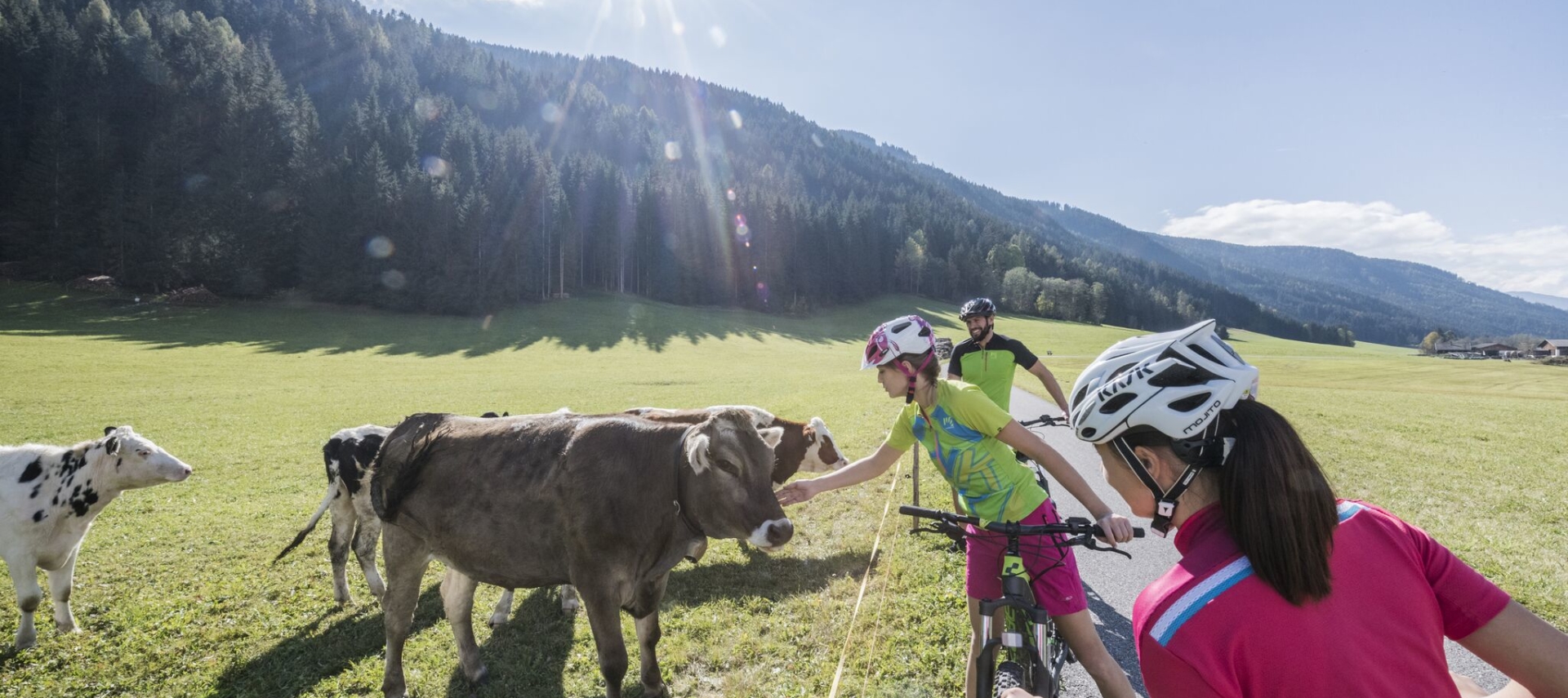 E-Bike Special & Wellness
17.05.2024 - 03.11.2024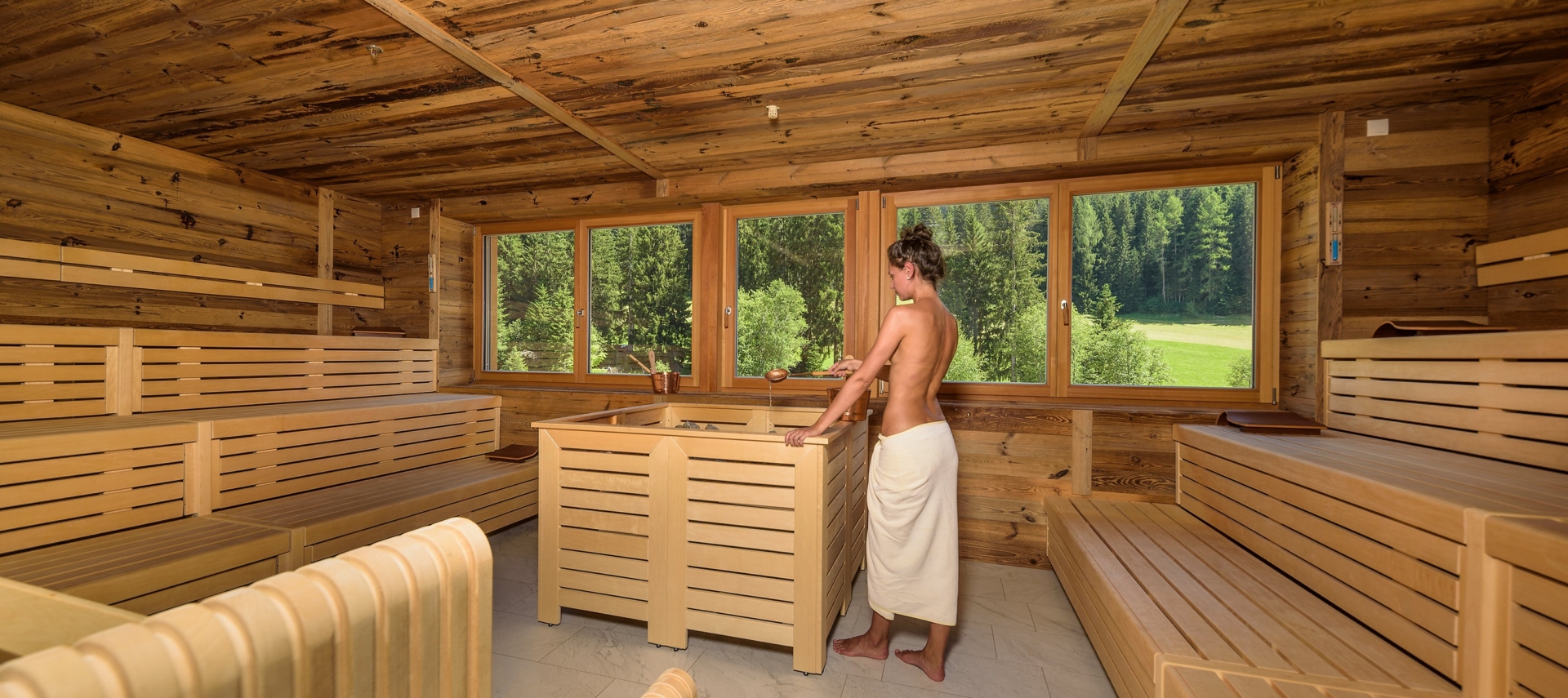 E-Bike Special & Wellness
17.05.2024 - 03.11.2024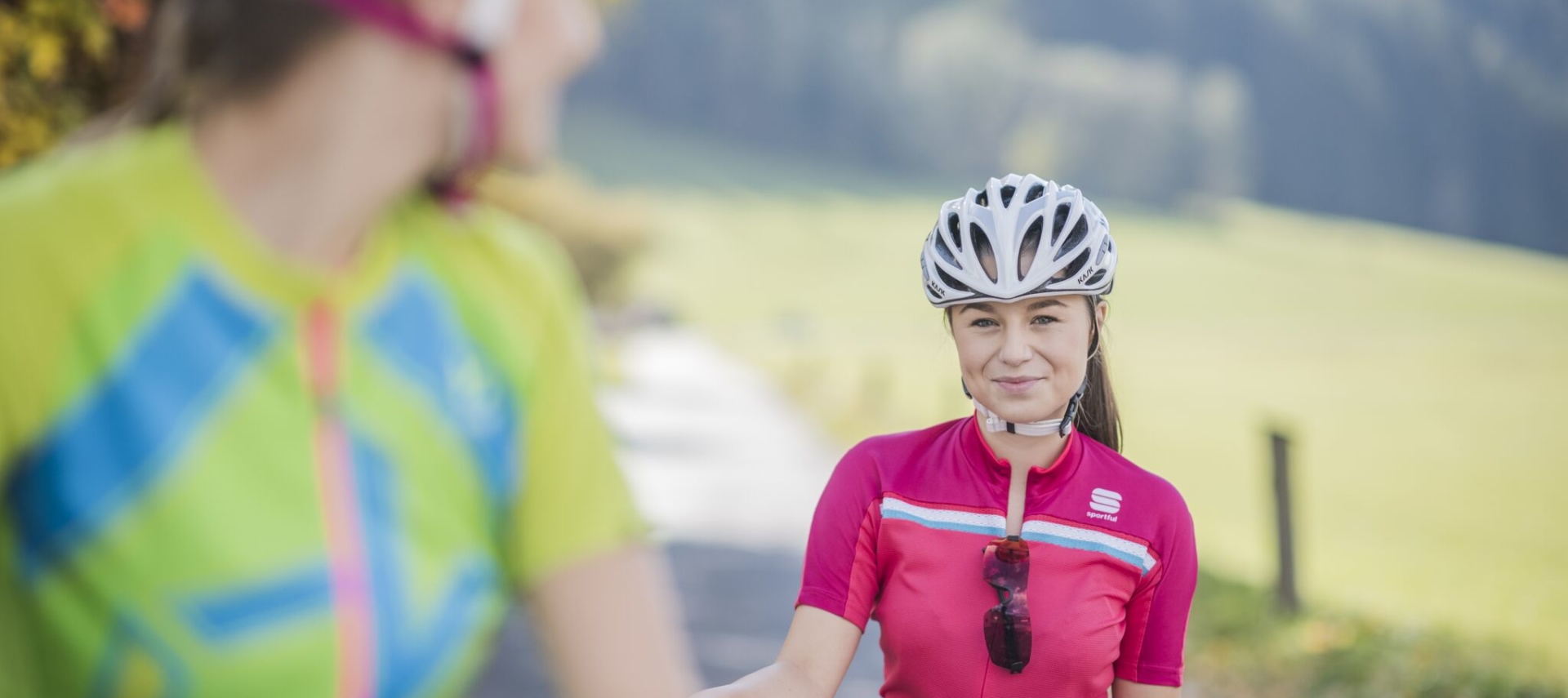 Grab a bicycle and head out into the splendid nature of the Gsieser Tal valley and its surrounding area. Our seven-day package takes you on guided e-bike tours that let you experience the UNESCO World Heritage Site of the Dolomites from a whole new side. When you are done and ready to rest your body, you have plenty of options: how about a massage, an exfoliating treatment with hay or a session in one of our saunas?
Included in the package
2 Guided E-Bike Tours included rental E-Bike
Sport Energy massage for muscle regeneration (50 min.)
Massage (25 min.)
Inclusive services with our 3/4 board:
Rich breakfast buffet, Afternoon snack, Dinner with choice
Water aerobics
Heated outdoor brine pool with indoor entrance
Panoramic indoor pool with quiet area
Sauna infusions
Covered parking facilities
Guest Pass: Free travel across the entire South Tyrol
We calculate the best possible price for you on a daily basis, regardless of whether you book via our website, by e-mail, telephone or an external platform. We take into account the length of your stay, the weekdays of your arrival and departure, whether you are an early booker, the availability of the desired room category (note: please list the calculation criteria that you consider important here). Depending on the situation, your individual offer may therefore deviate slightly from the specified minimum price ("from price").
Discounts & surcharges
Children's reduced rate (when staying in parents' room)
• Up to 1st birthday: €5 per day
• Up to 3rd birthday: 80% discount
• Up to 6th birthday: 60% discount
• Up to 10th birthday: 50% discount
• Up to 15th birthday: 30% discount
Overnight stay with breakfast: €10 discount per day
Single room: €25 surcharge per day
Double room used as single room: 50% surcharge
Small pets permitted on request: €20,00 per day, food not included
We ask you to kindly bring a blanket or basket for your dog. Dogs are not allowed in the spa area and in the dining room.
We reserve the right to apply an additional fee for final cleaning in the amount of 50 euro, as well as the right to claim insurance compensation in case of damages.
We accept cash, debit cards and VISA
The stated rates do not include the local overnight stay tax of €3,60 per person (aged 14 and over) per day.
Extra charge New Year's Eve Menu € 27,00 per person