Alpine in the mountains
07.12.2022 - 24.12.2022
Panorama Wellness Suite1-2 nights
196 €
3-4 nights
186 €
From 5 nights
179 €
Nature Jacuzzi Suite1-2 nights
191 €
3-4 nights
181 €
From 5 nights
174 €
Chalet Waldblick1-2 nights
159 €
3-4 nights
149 €
From 5 nights
142 €
Alpine Nature Lodge1-2 nights
151 €
3-4 nights
141 €
From 5 nights
134 €
Nature Room Summit1-2 nights
146 €
3-4 nights
136 €
From 5 nights
129 €
Comfort Mountain Room1-2 nights
141 €
3-4 nights
131 €
From 5 nights
124 €
New Year's Eve in the Mountains
24.12.2022 - 08.01.2023
Panorama Wellness Suite1-2 nights
237 €
3-4 nights
227 €
From 5 nights
220 €
Nature Jacuzzi Suite1-2 nights
232 €
3-4 nights
222 €
From 5 nights
215 €
Chalet Waldblick1-2 nights
200 €
3-4 nights
190 €
From 5 nights
183 €
Alpine Nature Lodge1-2 nights
192 €
3-4 nights
182 €
From 5 nights
175 €
Nature Room Summit1-2 nights
187 €
3-4 nights
177 €
From 5 nights
170 €
Comfort Mountain Room1-2 nights
182 €
3-4 nights
172 €
From 5 nights
165 €
Winter Active Special
08.01.2023 - 29.01.2023
Panorama Wellness Suite1-2 nights
206 €
3-4 nights
196 €
From 5 nights
189 €
Nature Jacuzzi Suite1-2 nights
201 €
3-4 nights
191 €
From 5 nights
184 €
Chalet Waldblick1-2 nights
169 €
3-4 nights
159 €
From 5 nights
152 €
Alpine Nature Lodge1-2 nights
161 €
3-4 nights
151 €
From 5 nights
144 €
Nature Room Summit1-2 nights
156 €
3-4 nights
146 €
From 5 nights
139 €
Comfort Mountain Room1-2 nights
151 €
3-4 nights
141 €
From 5 nights
134 €
Snow weeks
29.01.2023 - 05.03.2023
Panorama Wellness Suite1-2 nights
216 €
3-4 nights
206 €
From 5 nights
199 €
Nature Jacuzzi Suite1-2 nights
211 €
3-4 nights
201 €
From 5 nights
194 €
Chalet Waldblick1-2 nights
179 €
3-4 nights
169 €
From 5 nights
162 €
Alpine Nature Lodge1-2 nights
171 €
3-4 nights
161 €
From 5 nights
154 €
Nature Room Summit1-2 nights
166 €
3-4 nights
156 €
From 5 nights
149 €
Comfort Mountain Room1-2 nights
161 €
3-4 nights
151 €
From 5 nights
144 €
Hiking Weeks
05.03.2023 - 26.03.2023
Panorama Wellness Suite1-2 nights
197 €
3-4 nights
187 €
From 5 nights
180 €
Nature Jacuzzi Suite1-2 nights
192 €
3-4 nights
182 €
From 5 nights
175 €
Chalet Waldblick1-2 nights
160 €
3-4 nights
150 €
From 5 nights
143 €
Alpine Nature Lodge1-2 nights
152 €
3-4 nights
142 €
From 5 nights
135 €
Nature Room Summit1-2 nights
147 €
3-4 nights
137 €
From 5 nights
130 €
Comfort Mountain Room1-2 nights
142 €
3-4 nights
132 €
From 5 nights
125 €
Panorama Wellness Suite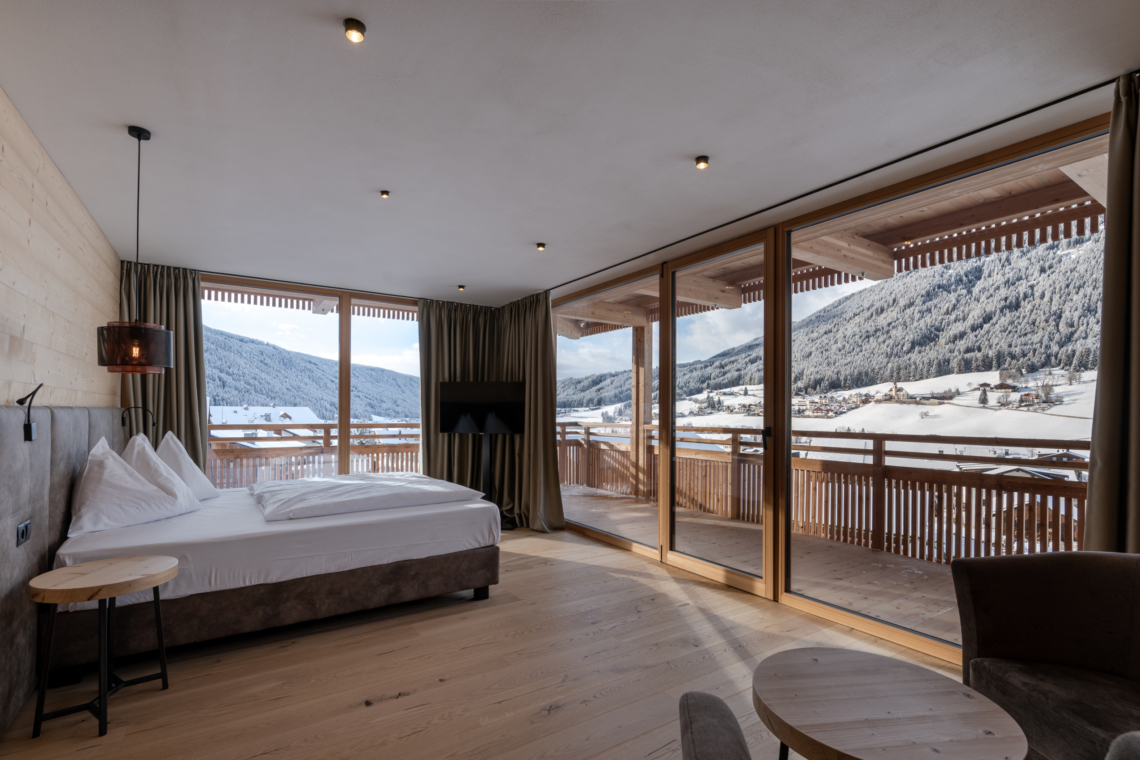 1-2 nights
3-4 nights
From 5 nights
---
Nature Jacuzzi Suite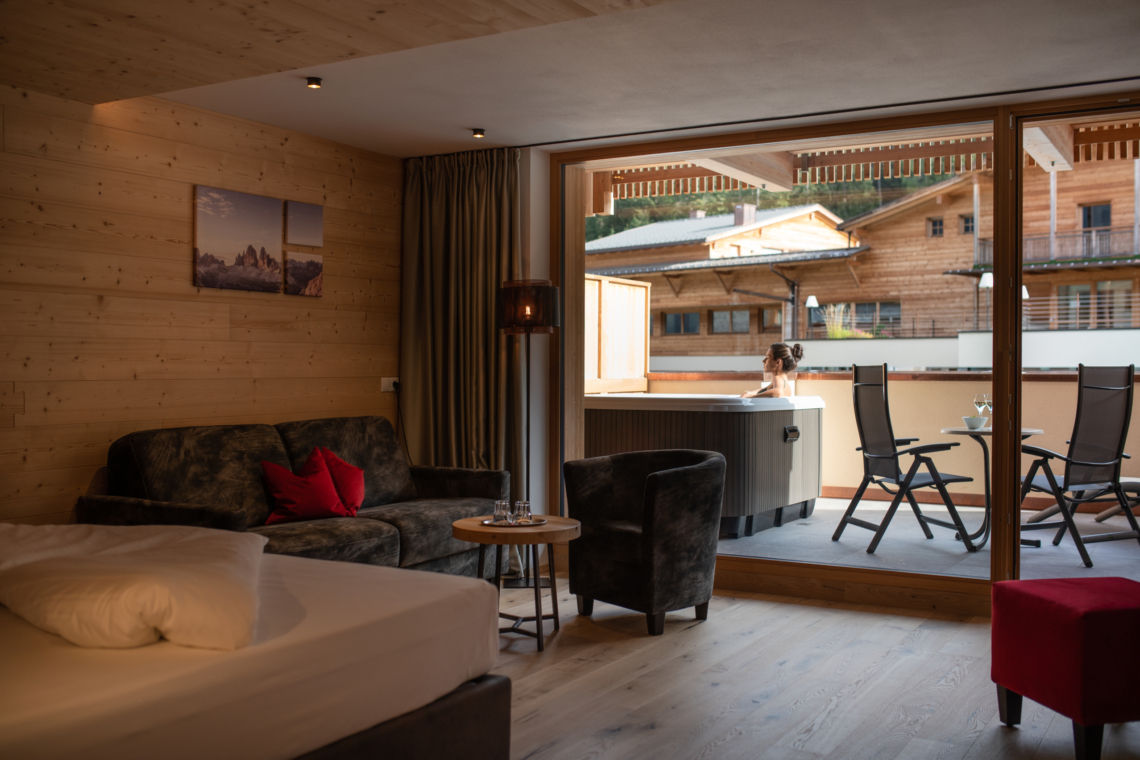 1-2 nights
3-4 nights
From 5 nights
---
Chalet Waldblick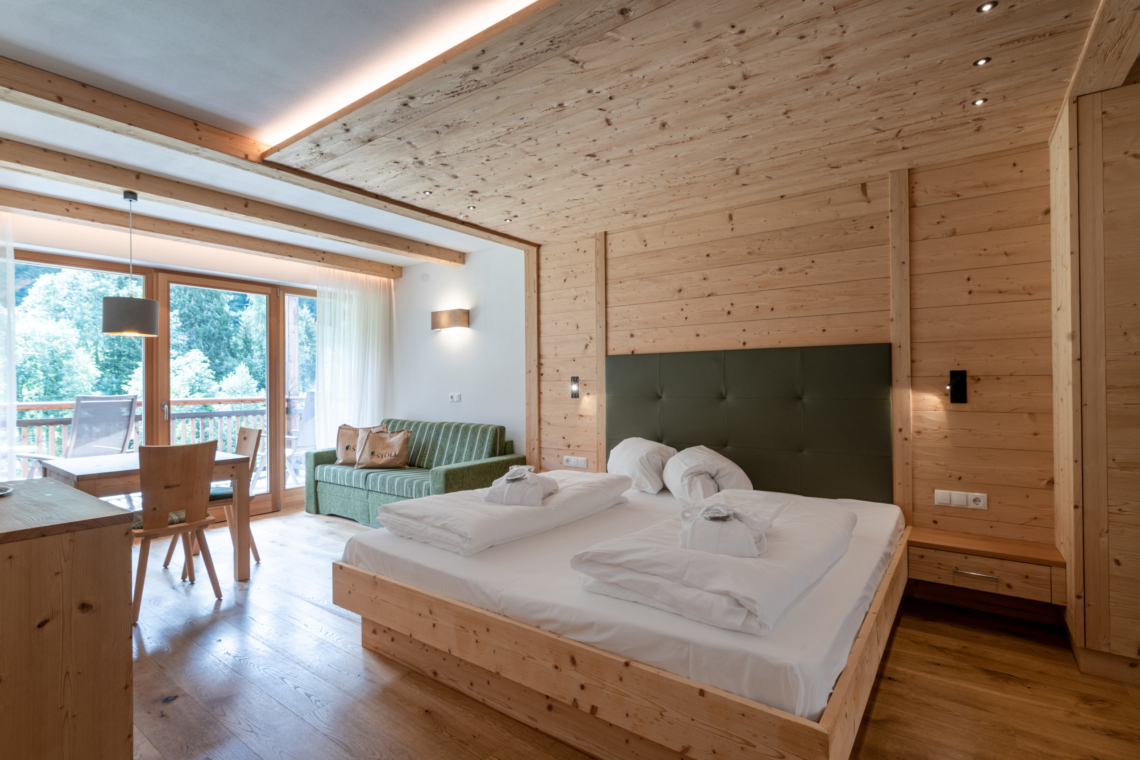 1-2 nights
3-4 nights
From 5 nights
---
Alpine Nature Lodge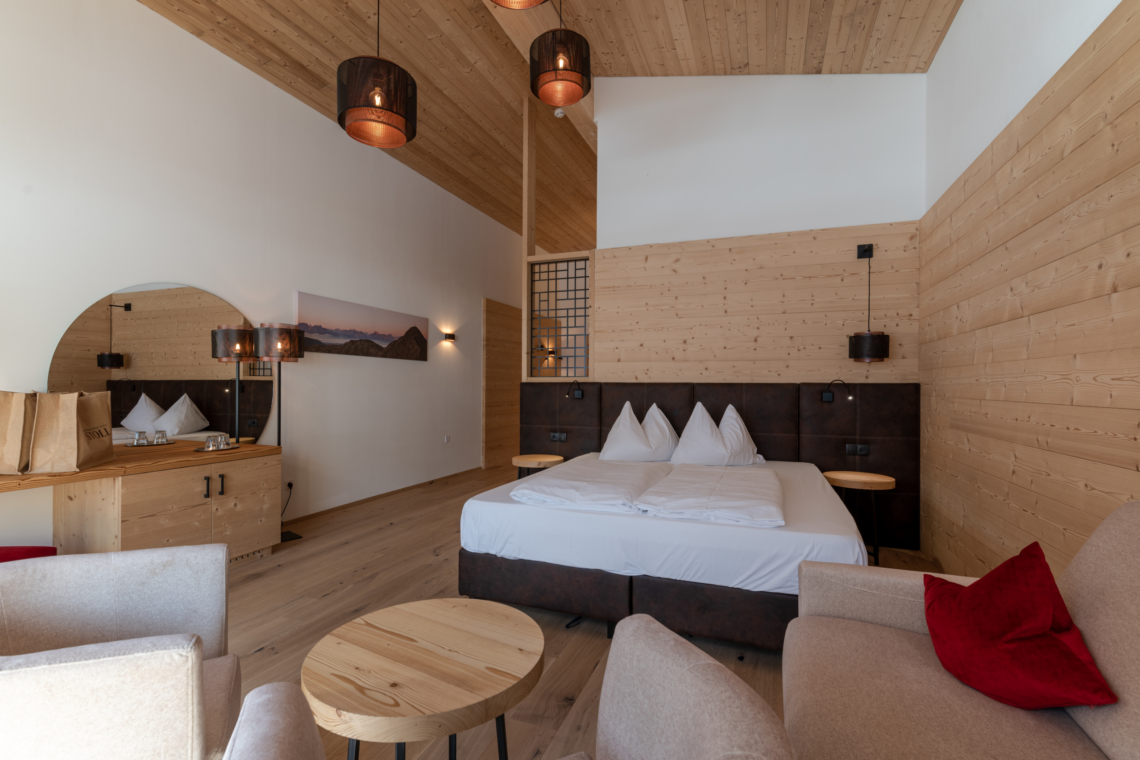 1-2 nights
3-4 nights
From 5 nights
---
Nature Room Summit
1-2 nights
3-4 nights
From 5 nights
---
Comfort Mountain Room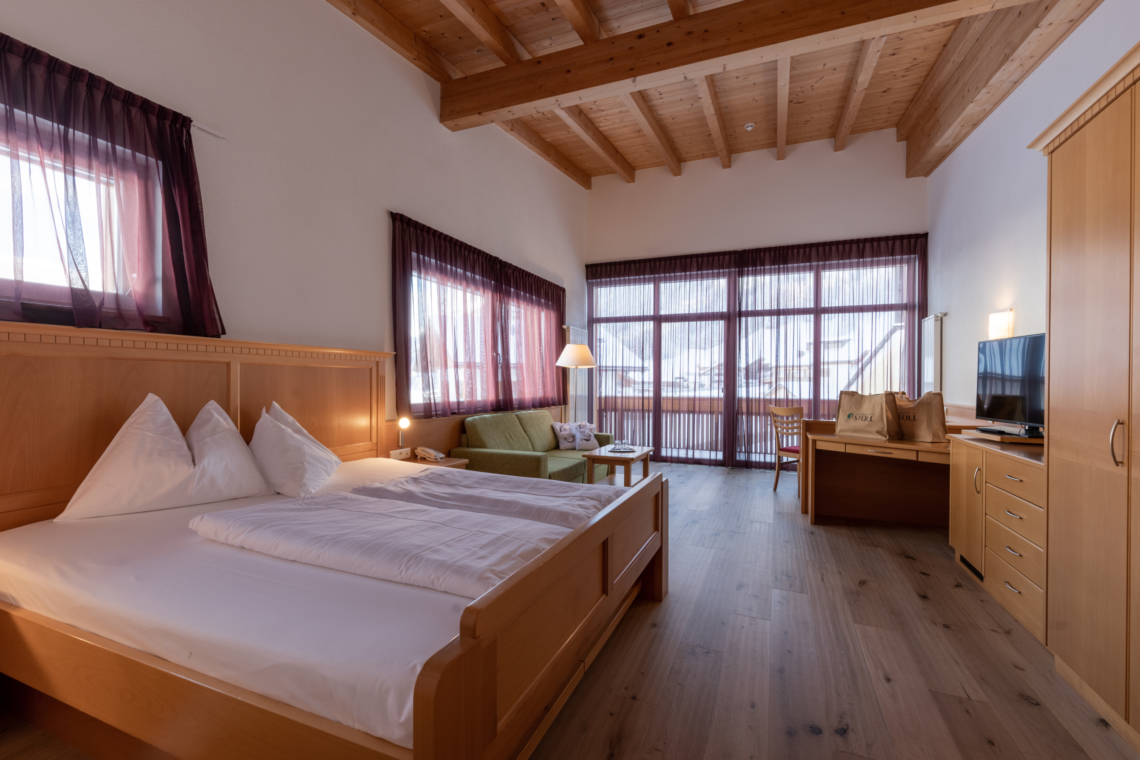 1-2 nights
3-4 nights
From 5 nights
The prices are per person and day.
Children's reduced rate (when staying in parents' room)
• Up to 1st birthday: €5 per day
• Up to 3rd birthday: 80% discount
• Up to 6th birthday: 60% discount
• Up to 10th birthday: 50% discount
• Up to 15th birthday: 30% discount
Overnight stay with breakfast: €10 discount per day
Single room: €25 surcharge per day
Double room used as single room: 50% surcharge
Small pets permitted on request: €20,00 per day, food not included
We ask you to kindly bring a blanket or basket for your dog. Dogs are not allowed in the spa area and in the dining room.
We reserve the right to apply an additional fee for final cleaning in the amount of 50 euro, as well as the right to claim insurance compensation in case of damages.
We accept cash, debit cards and VISA
The stated rates do not include the local overnight stay tax of €2.50 per person (aged 14 and over) per day.
Extra charge New Year's Eve Menu € 27,00 per person
Cancellation insurance & conditions